The IVF Lab at Dallas – Fort Worth Fertility Associates
Welcome to the IVF lab in Dallas where our highly skilled embryology team helps you create the family of your dreams.
About The IVF Lab

in Dallas

Choosing a reproductive embryologist to help you accomplish your dreams of conceiving a child involves finding a reputable fertility clinic, trustworthy fertility specialists and a certified lab offering advanced reproductive technology (ART).
Our physicians at Dallas - Fort Worth Fertility Associates focus on cutting edge infertility treatment and the latest in-vitro fertilization (IVF) procedures so that our patients can achieve parenthood.
At Dallas Fertility Center we have a state-of-the-art IVF lab with a highly sophisticated air purification, an advanced gas filtering system that removes highly volatile organic compounds (VOCs) from the air which are known to adversely affect embryo development. Our lab has been commissioned by Alpha Environmental, one of the leading IVF air purification companies in the country.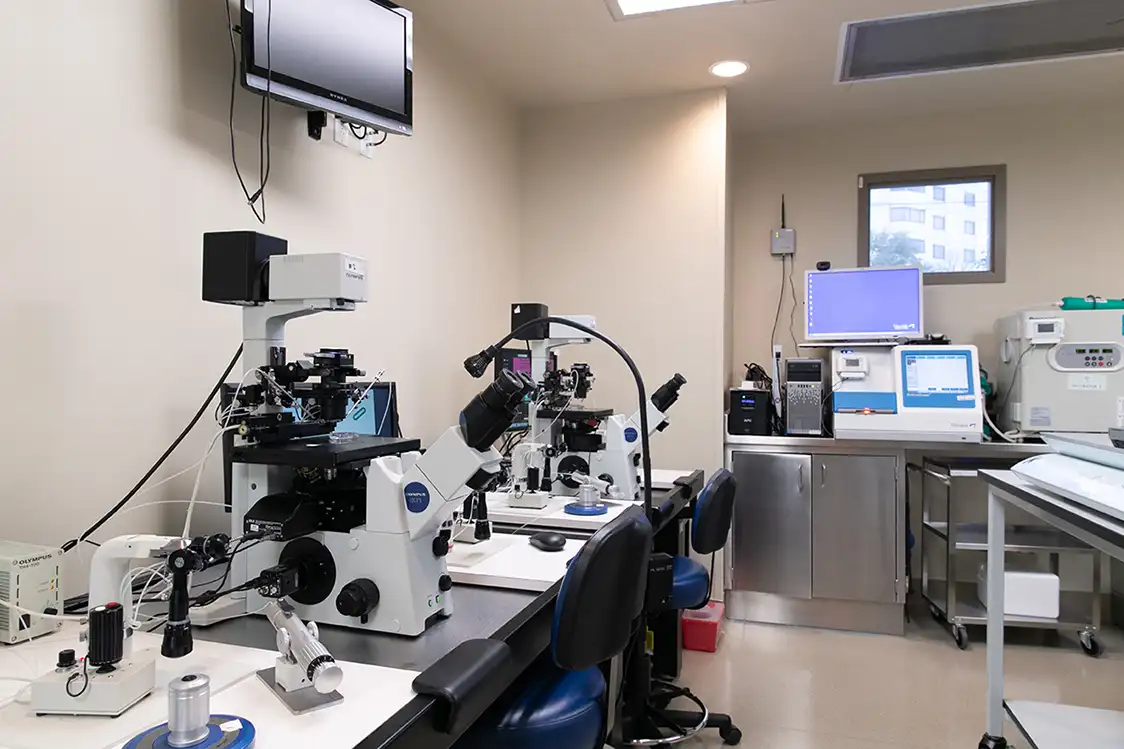 Often, couples struggling with infertility need assistance to achieve a healthy pregnancy. Having an onsite accredited IVF lab with dedicated technicians and skilled embryologists allows us to deliver positive results.
Our stellar IVF success rates have produced happy beginnings for countless families.