When Should You See a Fertility Specialist?
who should see

a fertility specialist?
An infertility specialist should evaluate any couple having difficulty conceiving after one or more years of trying to become pregnant if the woman is < 35 years of age and no longer than 6 months after pregnancy attempt in women over the age of 35. Additionally, women having difficulty with pregnancy loss should be evaluated after their 2nd or 3rd loss. In general, the older the age of the female, the sooner the couple should seek the advice of an infertility expert as fertility declines with advancing age. Others who should seek care sooner are women with a known tubal occlusion or problems ovulating, and couples where male infertility is present or suspected.
In addition, any couple who needs Assisted Reproductive Technologies, such as IVF, should seek consultation
How is the infertility specialty different from OB/GYN?
An infertility specialist is a physician who spends the majority of his or her time treating couples with infertility. A reproductive endocrinologist is a subspecialty-trained physician who has completed a fellowship program approved by the American Board of Obstetrics and Gynecology.
A reproductive endocrinology fellowship consists of an additional two or three years of training in the diagnosis and treatment of all types of female and male infertility problems. Before beginning this advanced training, the physician must complete a residency in OB/GYN.
Infertility specialists receive special training in the diagnosis and treatment of hormonal problems; disorders involving the pituitary, thyroid, adrenal glands, and ovaries; and management of the full range of assisted reproductive technologies (IVF) and pharmaceuticals. An OB/GYN typically receives less than six months (and often less than three months) of infertility training, with a greater emphasis on primary women's health care, obstetrics, and routine gynecology.
Taking the First Step to Seek Fertility Treatment
It's often the first step that's the hardest. Here's how we make it easier.
TTC Basics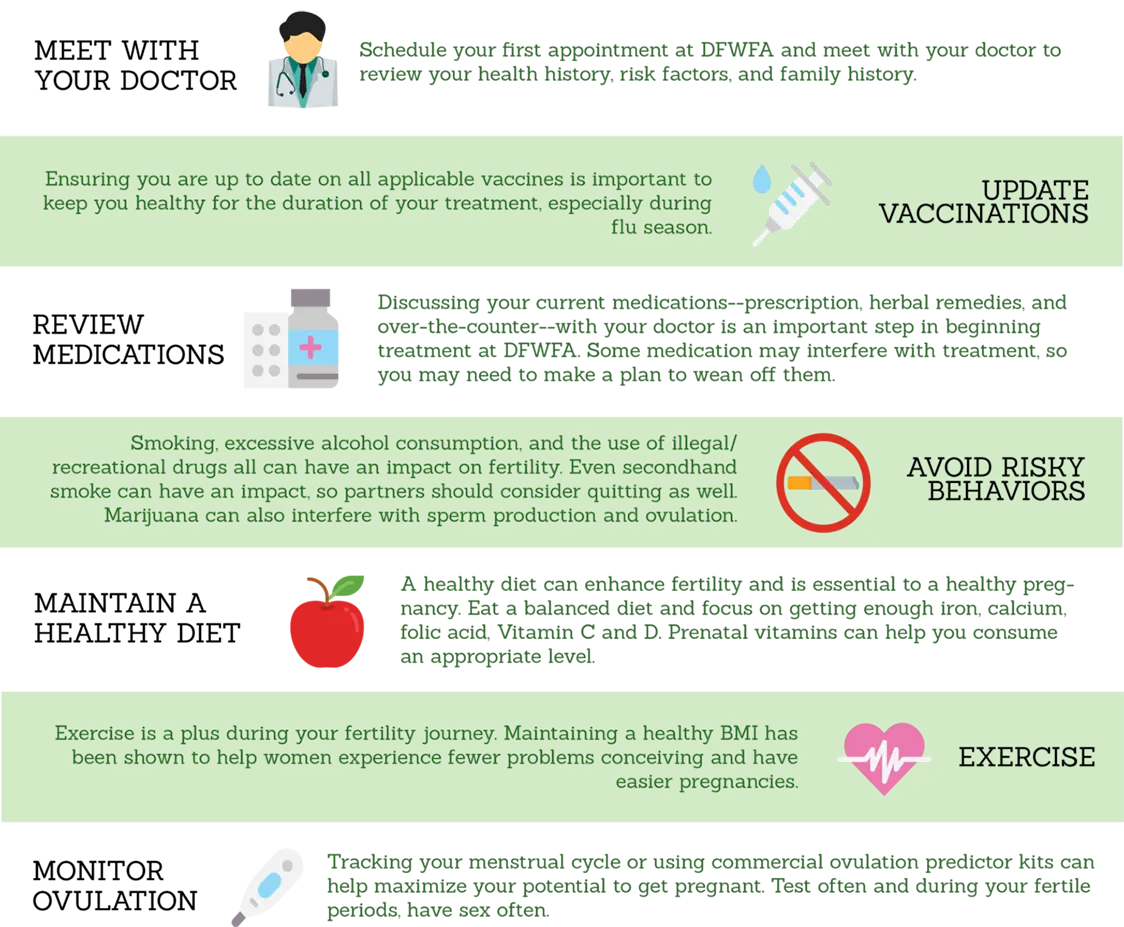 The Bottom Line When It Comes to Fertility Treatments
Do you want someone with a lot of experience managing your fertility treatment, or do you want someone who dabbles in infertility treatment? This is a key question you must ask yourself when choosing your doctor. Numerous studies demonstrate that patients under the care of a infertility specialist, reproductive endocrinologist are more likely to conceive, and in a shorter period of time. Additionally, overall infertility treatment costs are usually less.
Ready to build the family of your dreams?
Schedule your consultation with one of our doctors today.
Schedule Consultation