News and Events at Dallas Fertility
Here's what's happening at Dallas - Fort Worth Fertility Associates.
Dallas Fertility Associates Named Top 100 Fertility Clinics in the United States by Newsweek Magazine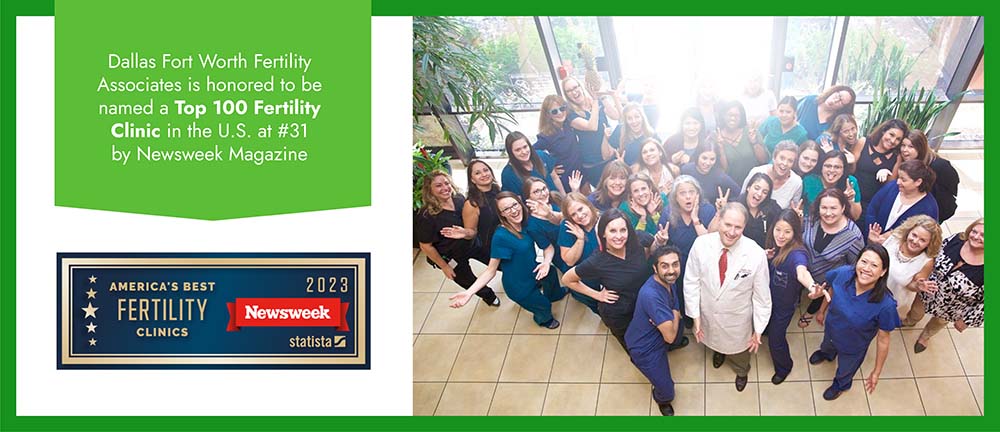 Dallas Fort Worth Fertility Associates, a leading fertility clinic in the Dallas-Fort Worth Metroplex, is proud to announce that it has been named one of the Top 100 Fertility Clinics in the United States by Newsweek Magazine. The clinic ranked #31 on the prestigious list, which was published in Newsweek's "World's Best Hospitals 2022" report. This recognition places Dallas-Fort Worth Fertility Associates as the highest-ranked fertility clinic in the Dallas-Fort Worth Metroplex.
The Top 100 Fertility Clinics list is based on an analysis of data provided by fertility clinics across the country, including success rates, quality of care, patient satisfaction, and the use of advanced technologies. The list was compiled using data from the Society for Assisted Reproductive Technology (SART), the Centers for Disease Control and Prevention (CDC), and interviews with fertility specialists across the country.
Dallas Fort Worth Fertility Associates stood out from the competition, demonstrating exceptional patient care and cutting-edge fertility treatments.
"We were thrilled to learn that Dallas-Fort Worth Fertility Associates was recognized by Newsweek as the number 31 of the Top 100 Fertility Programs in the US," said Dr. Samuel Chantilis, Medical Director and Practice Manager at Dallas Fort Worth Fertility Associates. "Dallas-Fort Worth Fertility Associates is dedicated to providing state-of-the-art fertility services in a compassionate and customized manner for our patients."
Dallas Fort Worth Fertility Associates has been helping couples achieve their dreams of having a family for over 30 years. The clinic offers a full range of fertility services, including in vitro fertilization (IVF), intracytoplasmic sperm injection (ICSI), preimplantation genetic testing (PGT), egg freezing, and donor egg programs.
The clinic's state-of-the-art laboratory features the latest technologies and equipment, allowing for the highest level of accuracy and precision in the diagnosis and treatment of infertility. The team at Dallas Fort Worth Fertility Associates is made up of experienced fertility specialists, embryologists, and support staff who are passionate about helping patients achieve their goals. They understand that the journey to parenthood can be challenging emotionally, physically, and in some cases, financially. With that in mind, they strive to make the process as smooth and stress-free as possible.
The clinic is committed to providing individualized care, and the team works closely with each patient to develop personalized treatment plans that address their unique needs and concerns.
5 Popular Fertility Apps to Help Your TTC Journey
Recipes, schedules, to-do lists, social media…your phone holds it all. But what if there were apps to help make the fertility journey just a bit easier? Thankfully, there are plenty of apps on the market today that can help give more insights into your reproductive health and might make keeping track of all the steps on your journey more manageable.
Clue – Period and Ovulation Tracker
Cost: Free, with premium features starting at $.99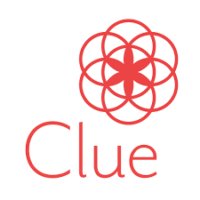 Since fertile windows are small, it is important to find an app that can help you identify which days of the month can be your highest chance of success when it comes to getting pregnant. Clue is a popular ovulation tracker that can help you find just what those days are. The app can help predict your period and determine which days you may ovulate and what days your chances of getting pregnant might be higher. With most apps of this type, the prediction becomes more accurate the longer you use it, so we recommend starting to track your periods as soon as possible.
Ovia Fertility App
Cost: Free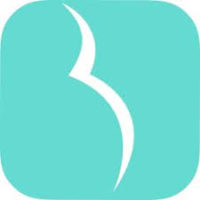 Created by a CEO for he and his wife while they went on their own fertility journey, Ovia has allowed millions of women to track their periods, get ovulation predictions, and track overall health. Using algorithms and cutting-edge fertility research, their ovulation prediction is one of the most accurate on the market–even for women with irregular periods! This app also integrates with Apple Watches and Fitbits, allowing you to track your nutrition and exercise. You can even sync the app with a shared calendar to alert your partner when you are in your fertile window.
Fertility Friend App
Cost: Free, with premium features for $45/year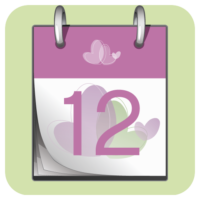 Launched over 15 years ago, this app was one of the first to track fertility. It uses fertility charting–tracking basal body temperature and cervical mucus–to help determine when you are ovulating and when you are most fertile. Don't know anything about fertility charting? Well, good news! This app teaches you the basics of how to take your basal body temperature, what to look for in your cervical mucus, and even offers some insight into early pregnancy symptoms.
Mindful IVF
Cost: Free, with some in-app purchases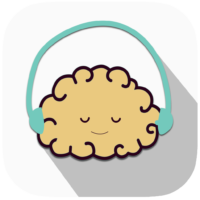 "Preparing the mind is as important as preparing the body of IVF. Mindful IVF takes care of this for you" (Apple App Store). Their free programs offer 10-12 minutes of mindfulness and meditation that can help you feel more at ease leading up to your next cycle. Each program is specifically designed for each step of the journey. There is even a paid program for the 2 week wait that can reduce stress and help you and your partner relax while you await your pregnancy results.
eIVF Patient Portal App
Cost: Free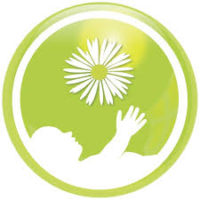 At Dallas-Fort Worth Fertility Associates, we often communicate with our patients through our patient portal. This is set up prior to your initial appointment and is a great way to learn more about your insurance information, your diagnosis, treatment plan, and learn test results. This portal can be accessed through your regular internet browser, but they have also downloaded an app for easy access from your smartphone! Once you become a patient at our office, we highly recommend you download this app to keep an open line of communication between appointments with your physician.
To schedule your first appointment with one of our experienced, board-certified physicians, contact one of our offices today.
An Overview of Diminished Ovarian Reserve
What is Diminished Ovarian Reserve?
Diminished Ovarian Reserve, sometimes referred to as DOR, is a condition in which the ovary loses its normal reproductive potential either by a decrease in the number of eggs available, a decrease in the quality of the eggs available, or a decrease in ovarian function, leading to infertility. DOR is present in 10-30% of patients experiencing infertility.
What causes Diminished Ovarian Reserve?
Overall, there is no single cause of diminished ovarian reserve. In many cases, age is the largest contributing factor, but there are plenty of younger patients that we have seen experiencing this problem. In some cases, Diminished Ovarian Reserve may be caused by a disease, injury, endometriosis, smoking, or other health treatments such as radiation or chemotherapy.
How is Diminished Ovarian Reserve Diagnosed?
When diagnosing Diminished Ovarian Reserve, reproductive endocrinologists look at three factors: age, AMH and FSH levels, and uterine and ovarian structure. AMH, or anti-Mullerian Hormone, is determined via a simple blood test. This hormone is the most important factor as it generally reflects the number of eggs a woman has. FSH, or follicle-stimulating hormone, is tested via blood draw on day 3 of a patient's menstrual cycle. FSH levels can help your physician determine if there is a problem with ovarian function. An ultrasound to examine uterine and ovarian structure can also assist in making a diagnosis of Diminished Ovarian Reserve. These ultrasounds can be performed in any of our offices.
What are my options if I have Diminished Ovarian Reserve?
While there are no present options for slowing down or preventing ovarian aging, there are several options to help increase your chances of becoming pregnant. "DOR generally goes with a decreased chance of success of fertility treatments. However, these days at a Fertility Clinic with the extensive treatment options that are available, we can oftentime mitigate that and a vast majority of those patients get to pregnancy," says Dr. Ravi Gada.
Typically speaking, a patient with diminished ovarian reserve can still "run the gamut" of fertility treatments, starting with medicated cycles to stimulate egg production. Some patients may require additional assisted reproductive technologies, such as IUI or IVF. In severe cases, a patient may require the use of a donor egg to achieve their family-building dreams. In whatever path you choose, your physician will help you make the right decision to reach your reproductive goals.
How can I Maximize My Results if I Have Been Diagnosed with Diminished Ovarian Reserve?
While there is no medication or protocol one can use to bring their ovarian reserve numbers up to normal, there are some things you can do that may help increase your chances of a successful pregnancy. Adding in a CoQ10 supplement, adjusting your diet, increasing exercise, increasing antioxidant intake, and making some lifestyle changes could all positively impact your chances at success.
If you have been trying to get pregnant for 12 months (6 months if you are over the age of 35), then it might be time to see a fertility specialist. Our doctors here at Dallas-Fort Worth Fertility Associates will help you understand what your underlying cause of infertility may be and your options for growing your family.
Schedule an appointment at one of our locations today: Dallas, Southlake, Medical City or Plano.