Dr. Karen Lee
Harvard Medical School, Duke University, Massachusetts Institute of Technology
Board Certified

Reproductive Endocrinologist and Fertility Specialist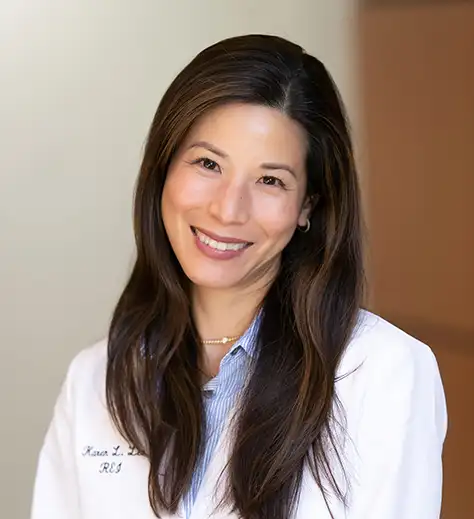 Karen L. Lee, MD joined Dallas - Fort Worth Fertility Associates in August 2005 as a respected clinician, experienced in the diagnosis and treatment of infertility. Dr. Lee served as a physician and a clinical associate in the reproductive endocrinology and infertility division at Duke University Medical Center. She held this position while completing her fellowship training in reproductive endocrinology and infertility.
She completed her medical training at the prestigious Harvard Medical School, and her internship and residency training in the Department of Obstetrics and Gynecology at Duke University Medical School.
During her fellowship, Dr. Lee studied with many infertility luminaries and gained extensive clinical experience in assisted reproductive technologies (IVF) and surgery. This experience includes the administration of fertility drugs like follicle-stimulating hormone, the monitoring of IVF cycles, egg retrieval, and embryo transfer techniques, and delicate microsurgical procedures. She enjoys working with infertile couples and shares in their joy when pregnancy is achieved.
Alex and Johnny's Path to Parenthood
Meet Alex and Johnny as they explain how they overcame challenges with unexplained infertility with help from Dr. Lee and Dallas - Fort Worth Fertility Associates.
Honors

and Awards
Membership in the Phi Beta Kappa honor society at the Massachusetts Institute of Technology.
Honors Thesis, HST division, Harvard Medical School 1998
Fellowship Research Award, Duke University Medical Center
Society for Reproductive Endocrinology & Infertility Fellow Research Prize Paper, ASRM Annual Conference 2004
Dr. Lee is the author or co-author of several innovative infertility studies that were published in major peer-reviewed journals. She is a member of the American College of Obstetrics and Gynecology, the American Society for Reproductive Medicine, the Dallas Area Reproductive Endocrinologists, and the Dallas County Medical Society.
Ready to build the family of your dreams?
Schedule your consultation with Dr. Karen Lee today.
Schedule Consultation