Dr. Monica Chung
Fertility specialist in Plano.
Reproductive Endocrinology

& Fertility Specialist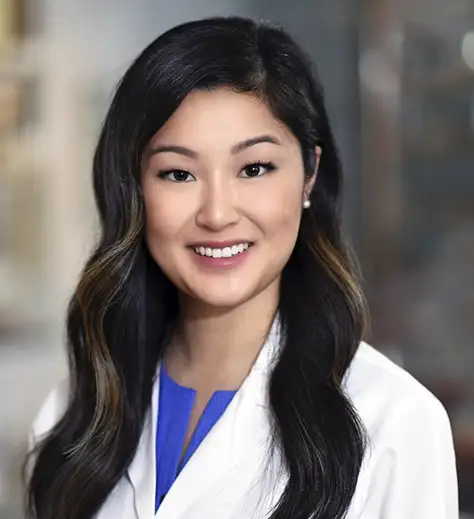 Dr. Chung is a compassionate advocate for her patients' dreams of building families. With a firm belief in patient-centered care, she approaches her medical care with unwavering dedication to providing support and guidance throughout their reproductive journey.
Dr. Chung's academic pursuits began at Baylor University, where she earned her Bachelor of Science degree. She continued her educational journey at Texas Tech University Health Sciences Center, where she attained her Medical Degree (M.D). She was committed to research during her time at medical school, where she received the Texas Tech University Health Sciences Research Award among her peers.
Dr. Chung completed her Obstetrics and Gynecology residency at the distinguished University of Texas Southwestern Medical School in Dallas, TX. She has been dedicated to advancing the field of IVF and was recognized nationally for her research examining obstetric outcomes in pregnancies resulting from IVF. She was also presented with the Southwestern Gynecologic Assembly Scientific Research Award for top research presentations among trainees in Texas.
During Dr. Chung's fellowship at Baylor College of Medicine, she earned a platform at national conferences for her research in endometriosis, receiving several honors and awards. In addition to her clinical and research commitments in fellowship, Dr. Chung received her Master of Medical Sciences Degree in Clinical Investigation. She was honored with the esteemed Professor John J Trentin Scholarship Award for her distinction in academics.
Dr. Chung finds joy in helping individuals and couples achieve their goals of starting or expanding their families. Her unique combination of heartfelt compassion and medical expertise defines Dr. Chung's approach to patient care and emphasizes her commitment to making a positive impact on the lives she touches.
Ready to build the family of your dreams?
Schedule your consultation with Dr. Chung today.
Schedule Consultation